Things I Like
October 6, 2014
Purpose
Screw negativity. There's too much of that happening right now and I don't want to throw another log on the internet's collective razing of just-about-everything. Instead, I want to highlight some things I like and offer some ideas that could make them even better.
Thing 1:
iPhone 6+ by Apple
I don't regret upgrading to the gigantic iPhone 6+. It's the perfect size to sit on your lap and watch a quick video, or sit on the counter and show a recipe. I got the "official" Apple leather case, and with it, it's not slippery and the thickness is just right. My fingers prefer the rounded edges to the iPhone 5's "chamfer" and the 4's "Leica" quality. Earlier this week, I didn't charge it for 2.75 days, which is somewhat incredible. Yes, it fits in my pocket. No, it hasn't bent.
My only gripe is the loss of one-handed typing. It's a pretty big loss, too. I'm considering making / I'd like for someone to make something like this to alleviate the issue: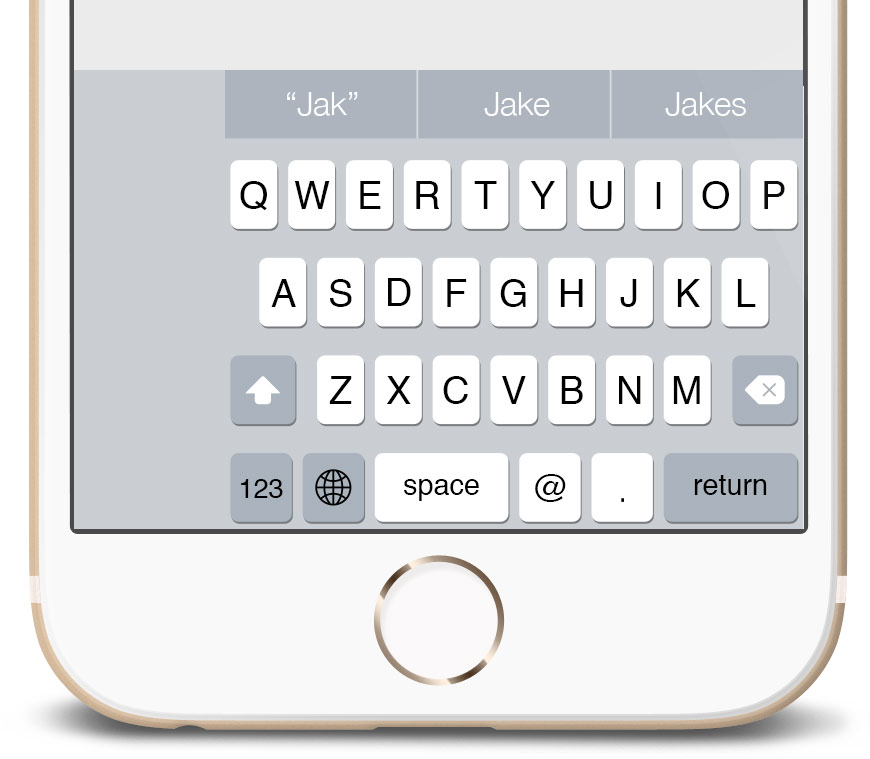 That's a keyboard for the 6+ that matches the original iPhone keyboard in size, and orients itself to whichever thumb of you're typing with. I imagine you'd double-tap the blank area to switch the keyboard to the left or right. I'm not sure if any of that's possible, but I'd pay a buck or two for it if it was.
Thing 2:
Destiny's UI by Bungie
Destiny has got me, hard. Excellent mechanics, encounters, and graphics (even on "last-gen" Xbox 360, which I'm playing on). But I'm not going to talk about the game as a whole, because it's been discussed thoroughly elsewhere and I've really got nothing to add. Instead, I would like to take a moment to appreciate the UX design in the game. The mouse-like cursor that the UI relies upon took some getting used to, but I now prefer it to more traditional console controls. In-game menus look great and are mostly useful, though there are some common cases where I wish it had some more depth (for instance, being able to sort gear by level or strength would be hugely useful, and its absence is even more acute when moving gear between your character and your "Vault" inventory). The UX is helped by a simplified-but-still-deep array of character and gear stats that are well visualized and which suit the FPS genre and "lean back" console environment perfectly.
Thing 3:
i by Kendrick Lamar
Kendrick's new single floats somewhere between Santana guitar riffs, Macklemore cowbell, and Big Boi flow, and I pretty much love it. The world is a crazy place and everyone's dealing with it. If you're going to get anywhere, you've got to believe in yourself. I can dig it. And I can't wait for the full record. good kid M.A.A.D city has been my most-listened-to record each month since it was released. Two years ago.
Thing 4:
The Ello Manifesto
Whether or not Ello is realistically positioned to be what it aims to be – a social network freed from advertisers – their manifesto is a convincing rejection of our social status quo.
We believe a social network can be a tool for empowerment. Not a tool to deceive, coerce and manipulate — but a place to connect, create and celebrate life.
There's tons of room for improving our lives online, especially on social networks. Right now, in its beta state, Ello's not improving on anything besides the whole no-ads thing. But here's to hoping they're thinking creatively and seriously about how things could be better. My short wishlist: slow (as in "slow web") notifications, removing view counts, and a more natural conversation UI.
Thing 5:
Grilling and Drinking Beers in Prospect Park
Really, there's just nothing better. Grab a blanket and a little portable grill (I use a Weber Smokey Joe Silver), some grub, and whatever brews suit the season. Today it was Brooklyn Brewery's Post Road Pumpkin Ale. Haul it all over to one of Prospect Park's designated BBQ-friendly areas and have a day. Oh, and bring friends. The more the better.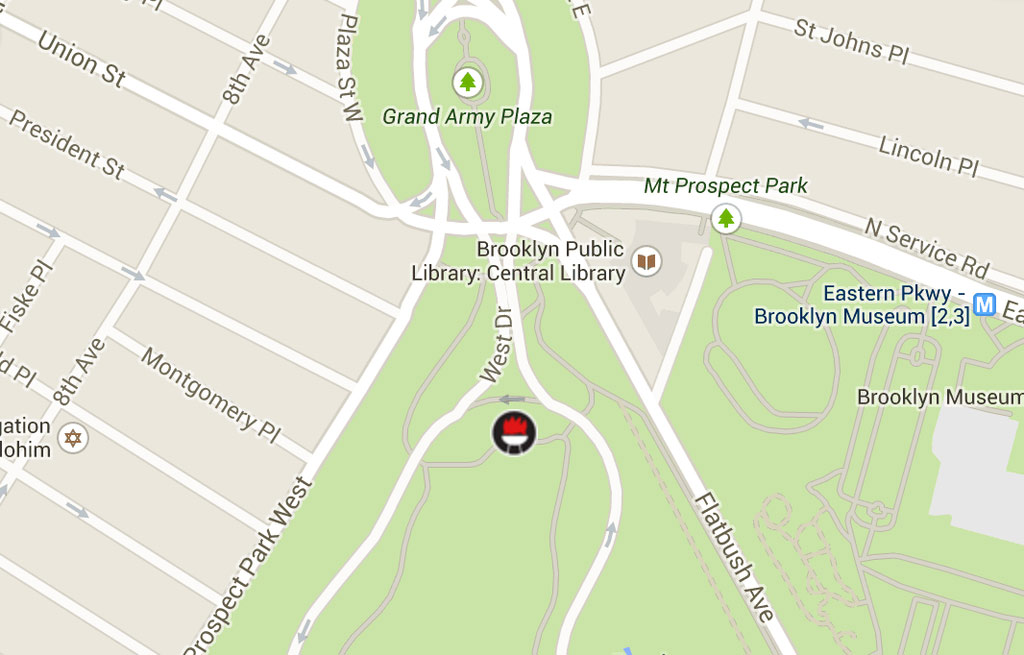 Tips to enhance your experience: keep your brews in plastic cups so you don't get harassed by the police while they – ahem – fix up the broken windows. Grill now and soon because, apparently, some evil people don't want you to anymore. Always use potato buns. Hot Dogs with green apple slices and kimchi on them taste great.
I hope you enjoyed this blog post. It's not the only one! Please enjoy reading another from the list of selected posts below. You can see all my posts here.
Looking at the current state of consumer ecomm fees.
November 11, 2015
Introducing a new tool for Responsive Design.
October 24, 2014
Mental overhead from our digital social lives is getting us down.
July 2, 2014
Company retreats, client projects and babaganouj.
May 27, 2014
A love letter to the endangered visible URL.
May 20, 2014
Reminding myself that the internet is what you make of it.
May 13, 2014
Consider this my "About" page.
May 4, 2014
Motivation, cold weather, and moving to New York City.
November 17, 2013
The journey can be so addicting, I might never arrive.
May 31, 2013